Copper Stranded Wire
Product Detail
Product Tags
Extra-fine stranded wire is also called braided wire, litz wire.
LITZ wire is designed to withstand high frequency environments. It is ideally suitable for severe temperature condition/environment continuously as well as high frequency application. Copper stranded wire consists of copper wire, copper alloy, tin plated copper. copper is a malleable and ductile material with excellent conductivity. Copper wire has good performance of shielding, energy transmit ,magnetic proof, anti-static, anti bacterial, heating etc.
Wire Material: Copper, copper alloy, tinned copper, silver plated copper, pure silver, stainless steel, nichrome etc.
Single wire diameter: 0.03~0.10mm
Status: soft, semi-hard, hard
Number of stranded strands: 3,5, 7,19 etc,
Outer Extrusion/sheath material: PTFE,HDPE etc.
Features: High Flexibility ;Outstanding bending performance
Note: Wire's conductor material, size, enamel type, construction, coating and extrusion material specification can be customized according to customer requirements. Winding direction: "Z" is bunched in a clockwise direction, "S"is the opposite direction.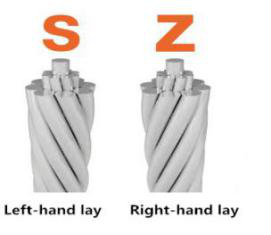 Applications: conductive/anti bacterial/shielding,smart textile, aerospace, military, medical, filter equipment, wire and cable, armored optical cable, compensation wire,net cover and other industries.
---
Previous:
Copper Metallized Conductor Wire
---