Tinned Strandard Wire
Product Detail
Product Tags
Extra-fine stranded wire is also called braided wire, litz wire.
It is a copper wire plated with a thin layer of tin metal, then make into stranded wire. Tin forms stannic oxide films in the air to prevent further oxidation, and tin and halogens can form films with similar effects. As a result, it not only has good corrosion resistance, but also has certain strength and hardness, has good formability, conductivity and easy to be welded. The tin layer is non-toxic and tasteless, which can prevent iron from being dissolved into the wire, and the surface is bright and smooth.
Advantages
Good electromagnetic shielding performance
Improved electrical conductivity and wire performance
Good welding property and stability
Well corrosion and oxidation resistance
Good wear Resistance
Flexible, anti-bending
Wire Material: Tin plated copper, silver plated copper, pure silver, stainless steel, nichrome, copper, copper alloy etc
Single wire diameter: 0.03~0.10mm
Status: soft, semi-hard, hard
Number of stranded strands: 5, 7 , 19 etc
Product form : soft, bright surface
Outer Extrusion/sheath material: PTFE,HDPE etc
Note:
Wire's conductor material, size, enamel type, construction, coating and extrusion material specification can be customized according to customer requirements.
Winding direction: "Z" is bunched in a clockwise direction, "S"is the opposite direction.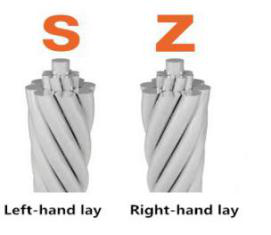 Applications:
conductive/anti bacterial/shielding,smart textile,  outer shielding braid/net, aerospace, automobile, military, medical, filter equipment, wire and cable, armored optical cable, compensation wire,net cover and other industries.
---
Previous:
Tin Plating Alloy Wire
---